Schenk, Johann Baptist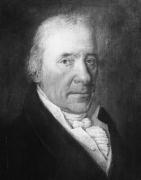 © Copyright
Johann Baptist Schenk, painting
---
Schenk, Johann B., baptized Wiener Neustadt (Lower Austria), Dec. 1, 1753, d. Vienna, Dec. 29, 1836, composer. Teacher associated with the Viennese classicist composers, particularly known for his singspiels (above all for "Dorfbarbier", 1796); successful teacher of counterpoint (e.g. to L. van Beethoven); acquainted with C. Weigl, W. A. Mozart and J. Haydn.
---
Further works: about 20 singspiels (Die Weinlese, 1785; Die Weihnacht auf dem Lande, 1786; Der Bettelstudent, 1796; Die Jagd, 1799; Der Faßbinder, 1802). - Chamber and church music, symphonies, concertos for harp.
Literature: F. C. Rieger, J. S., 1944; F. Hadamowsky, Die Wr. Hoftheater, 1966; ÖBL.
---