Wolfram, Herwig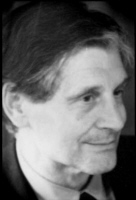 © Copyright
Herwig Wolfram. Photo, 1995.
---
Wolfram, Herwig, b. Vienna, Feb. 14, 1934, historian. Teaching and research assistant at the University of Vienna from 1959, from 1969 Professor of Medieval History and Historical Ancillary Sciences at the University of Vienna, dean of the Faculty of Humanities from 1981-1983; from 1983 head of the Institut für Österreichische Geschichtsforschung (Institute of Austrian History Research). Numerous guest lectures; has participated in many symposia in Austria and abroad. Awarded the Austrian Decoration for Science and Art in 2001.
---
Works: Conversio Bagoariorum et Carantanorum, 1979; Die Völker an der mittleren und unteren Donau im 5. und 6. Jahrhundert, 1980 (with F. Daim); Die Karolingerzeit in Niederösterreich, 1980; Botschaften aus dem Meer ob der Enns, 1984; Die Geburt Mitteleuropas: Geschichte Ö. vor seiner Entstehung, 1987; Geschichte der Goten von den Anfängen bis zur Mitte des 6. Jahrhunderts, 31990; Karl der Große und die Wiss., exhibition catalogue, Vienna 1993 (ed.); Ö. Geschichte in 10 Bänden (10 vols.), from 1994 (ed.); Grenzen und Räume, 1995 (= vol. 1 of Ö. Geschichte in 10 Bänden); Die Germanen, 1995; Salzburg, Bayern, Österreich. Die Conversio Bagoariorum et Carantanorum und die Quellen ihrer Zeit, 1995; Konrad II, 990-1039, 2000.
---