Winkler, Wilhelm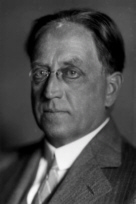 © Copyright
Wilhelm Winkler, photo, around 1925
---
Winkler, Wilhelm, b. Prague (Czech Republic), June 29, 1884, d. Vienna, Sept. 3, 1984, statistician, political theorist. Worked at the Austrian Central Statistical Office from 1921-1938 (responsible for organising the census of 1934); university professor from 1929; 1938-1945 forced to retire by the Nazi regime. Professor at the University of Vienna from 1945-1956, head of the Department of Statistics; Dean from1950-1951; founded the Austrian Society of Statistics; President of this society for many years.
---
Publications: Statistisches Handbuch der europäischen Nationalitäten, 1931; Grundriß der Statistik, 2 vols., 1931/1933 (21947/1948); Grundfragen der Ökonometrie, 1951; Die Österreicher im Ausland, 1955; Mehrsprachiges demographisches Wörterbuch, 1960; Demometrie, 1969.
Literature: Festschrift W. W. zum 100. Geburtstag, 1984; A. Pinwinkler, W. W., doctoral thesis, 2 vols., Salzburg 2001.
---