Sonnenfinsternis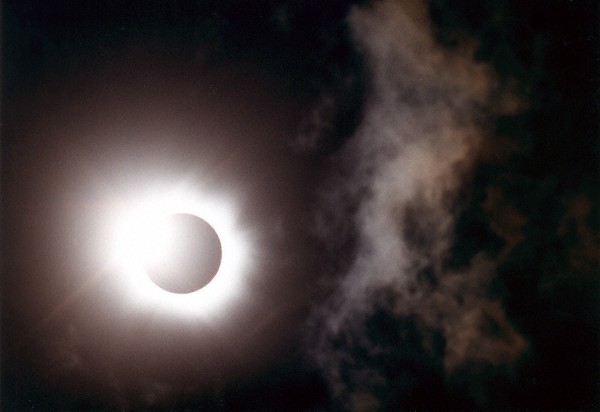 Solar Eclipse, 1999 August, 11.
 © Copyright by Erwin Filimon, Observatory Gahberg, Weyregg, Austria.
---
Solar Eclipse, partial or complete obscuring of the sun by the moon and the time of a new moon when Earth, sun and moon are approximately aligned with one another. The last total solar eclipse observed in Austria was on July 8, 1842, and was amongst other things vividly described by the Austrian author A. Stifter. The next total solar eclipse will take place on August 11, 1999. and further ones on September 3, 2081 and October 2, 2350.
---