Handke, Peter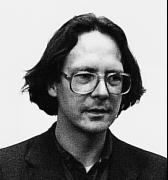 © Copyright
Peter Handke. Photo.
---
Handke, Peter, b. Griffen (Carinthia), Dec. 6, 1942, author and translator, also film author and director. Broke off his studies of law in Graz (1961-1965), after the success of his work "Die Hornissen" ("The Hornets") in 1966. After living alternately in Austria, Germany, France and the USA (1978/1979) H. lived in Salzburg from 1979-1988, and since then in France and Salzburg.
Through his early works H. became an important representative of linguistically experimental literature who showed "that literature is created by language and not by the things described by language". As a result his works show a marked criticism of traditional literary forms like poetry, prose and drama and thus criticism of the reader's and audience's expectations ("Publikumsbeschimpfung", 1966). H. turned against direct social criticism in literature contrasting this with his critical approach to language. Later his development as an author was marked by a return to traditional narration ("Wunschloses Unglück", 1972; "Der Chinese des Schmerzes", 1983; "Die Wiederholung", 1986), especially by an analysis of the works of A. Stifter, with whom he was also often compared. In his essay "Eine winterliche Reise zu den Flüssen Donau, Save, Morawa und Drina oder Gerechtigkeit für Serbien", written in 1996, and his play "Die Fahrt im Einbaum oder Das Stück zum Film vom Krieg" (1999), Handke pleads for the cause of Serbia in the Balkan War. Awards: Georg Büchner Prize 1973, Kafka Prize 1979, Cultural Prize of the Province of Carinthia 1983, Grillparzer Prize 1983, Grand Austrian State Prize 1987 and others. There has been a H. archive in Griffen since 1996.
---
Further works: Novels and prose: Der Hausierer, 1967; Die Innenwelt der Außenwelt der Innenwelt, 1969; Die Angst des Tormanns beim Elfmeter, 1970; Der kurze Brief zum langen Abschied, 1972; Falsche Bewegung, 1975; Die Stunde der wahren Empfindung, 1975; Die linkshändige Frau, 1976; Das Gewicht der Welt, 1977; Die Geschichte des Bleistifts, 1982; Nachmittag eines Schriftstellers, 1987; Versuch über die Müdigkeit, 1989; Versuch über den geglückten Tag, 1991; Versuch über die Jukebox, 1991; Abschied des Träumers vom 9. Land, 1991; Langsam im Schatten. Gesammelte Verzettelungen 1980-1992, 1992; Mein Jahr in der Niemandsbucht, 1994; In einer dunklen Nacht ging ich aus meinem stillen Haus, 1997; Unter Tränen fragend. Nachträgliche Aufzeichnungen von zwei Jugoslawien-Durchquerungen im Krieg, März und April 1999, 2000. - Dramas: Kaspar, 1968; Der Ritt über den Bodensee, 1970; Die Unvernünftigen sterben aus, 1973; Über die Dörfer, 1981; Das Spiel vom Fragen oder Die Reise zum sonoren Land, 1989; Die Stunde da wir nichts voneinander wußten, 1992; Zurüstung für die Unsterblichkeit, 1997. - Poetry: Das Ende des Flanierens, 1980; Gedicht an die Dauer, 1986; Gedichte, 1987. - Translations, radio plays, essays.
Literature: R. Fellinger (publisher), P. H., 1985; A. Haslinger, P. H. Jugend eines Schriftstellers, 1992; M. Maier (ed.), Die Geographie des Menschen. Gespräche mit P. H. und anderen, 1993; T. Deichmann, Noch einmal für Jugoslawien: P. H., 1998.
---