Bahr, Hermann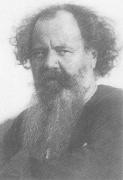 © Copyright
Hermann Bahr. Photo by d'Ora, 1910.
---
Bahr, Hermann, b. Linz (Upper Austria), July 19, 1863, d. Munich (Germany), Jan. 15, 1934, writer, brilliant essayist and critic, shed a new light on fin-de-siècle literary trends from naturalism to expressionism. One of the most important comedy-writers of his era. Leading theoretician of impressionism and spokesman of the group Jung-Wien "Young Vienna". From 1909 married to Anna Bahr-Mildenburg. Studied in Vienna, Chernovtsy (Ukraine) and Berlin (friend of A. Holz). 1890 worked with the "Freie Bühne" theatre company in Berlin, from 1894 freelance writer and editor of the liberal weekly "Die Zeit". 1906/07 employed as director under Max Reinhardt in Berlin, 1912-1918 lived in Salzburg, 1918 chief dramaturge of the Vienna Burgtheater, moved to Munich in 1922. His programmatic essays smoothed the way for new forms of writing. As a writer he was confronted with the many literary trends at the turn of the century. He encouraged this variety and his works provide a valuable record of Austrian ideas at the turn of the century.
---
Works: Prose: Die gute Schule. Seelenstände, 1890; Fin de siècle, 1891; Theater, 1897; Die Rahl, 1908; Drut, 1909; O Mensch, 1910; Himmelfahrt, 1916; Die Rotte Korahs, 1919; Ö. in Ewigkeit, 1929. - Dramas: Die neuen Menschen, 1887; Die Mutter, 1891; Das Tschaperl, 1897; Der Querulant, 1914. - Comedies: Wienerinnen, 1900; Der Krampus, 1902; Der Meister, 1904; Ringelspiel, 1907; Das Konzert, 1909; Die Kinder, 1911; Das Prinzip, 1912. - Essays: Zur Kritik der Moderne, 1890; Die Überwindung des Naturalismus, 1891; Expressionismus, 1916; Tagebücher, Skizzenbücher und Notizhefte (5 vols., ed. by M. Csáky, 1994ff.).
Literature: D. G. Daviau, Der Mann von Übermorgen, 1984; R. Farkas, H. B., 1989; M. Meier, Prometheus und Pandora. "Persönlicher Mythos" als Schlüssel zum Werk von H. B. (1863-1934), 1997.
---